Adam Davidson Pipes
2 Total

Adam Davidson found his way into pipe making with something of a butterfly effect. As a child, Adam's mother would watch classic black and white films (which often featured pipes), and he was further drawn to those he spotted in the many antique stores he was dragged to (and now enjoys). There was just something lovely about pipes that never faded. As a college student, in a chance encounter with a delivery truck, Adam was able to get his package of pipe tobaccos and nasal snuff while on the way to meet with his academic advisor, John Crosby. While scheduling classes, he and John talked about pipes (which got John back into smoking pipes), and later about making them.

A year down the road, having graduating with an Industrial Design degree from Purdue University, he and John attended the 2004 Chicago pipe show. In October of 2005 John mentioned that Todd Johnson was looking for someone to help him with the Medici line of pipes in South Carolina, so Adam sent a portfolio to Todd and interviewed with Sykes at Smokingpipes. Packing all that he owned into a pickup truck purchased for $1.00 (and worth every penny), Adam moved from his little hometown of Monticello, Indiana (population 5,000) to Myrtle Beach, South Carolina to refurbish estate pipes for Smokingpipes and learn more about making pipes from Todd.

Adam now serves as head of the Smokingpipes estate department - and creates about 75 of the finest handmade artisanal pipes around each year, in smooth and sandblasted finishes from selected blocks. Adam's stems are, as a standard, hand-cut from German ebonite rod with turned, chamfered, and polished tenons, though he does occasionally use vintage Bakelite as well. His shape inspirations come from early English styles, retro Danish, plus modern combinations with innovative designs and textures. Bamboo is one of his favorite materials to work with, and accents may feature silver (including the difficult to reproduce, early 20th century style of tapered military mount), boxwood, bocote, black palm, and horn.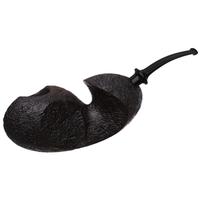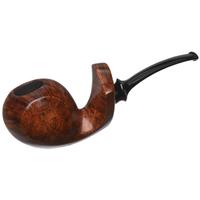 Portfolio for Adam Davidson