Last week Andy was kind enough to highlight the top selling English tobaccos on our site. As an extensive smoker of Latakia laced blends, I was disappointed to see that none of my go to smokes made the list. This week I decided to share my personal top ten list and maybe inspire my fellow Latakia lovers to try something different this winter while warming up.
1. Rajah's Court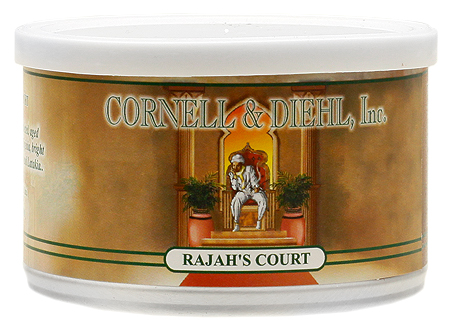 Sweet, spicy and earthy, this delicious blend from C&D is my number one favorite tobacco. Don't let the rough ribbon cut of the tobacco fool you, this is a refined, quality smoke. The balance between the Orientals, Latakia and VA's is in my opinion, unsurpassed. Light to medium bodied, this is perfect to enjoy anytime of the day, either sitting in your Imperial Palace or on the back deck of your apartment. Pair this with your favorite espresso or a nice Mexican beer.
2. Bosphorus Cruise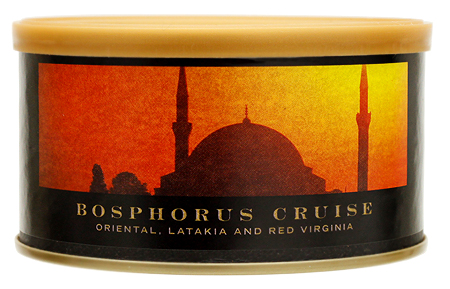 A criminally underrated Balkan blend from Sutliff. Opening a fresh tin of this will reward you with the delectable scent of spicy orientals and fine aged leather. I think this compares favorably with another favorite of mine, Blackhouse, but ages even better. One of my favorite smokes while walking outside in the cool fall weather.
3. Key Largo
I think some people are hesitant to give this Pease masterpiece a chance because of the inclusion of cigar leaf. However, it in no way overpowers or distracts, it only serves to make this one of the smoothest and creamiest English smokes you will ever sample.There are many subtle layers and flavors to be enjoyed here, and to experience them all my suggestion is to smoke slowly, and not to rub out or break up the broken flake ribbons. Firmly pack the tobacco right out of the tin, kick back, and enjoy.
4. Black Mallory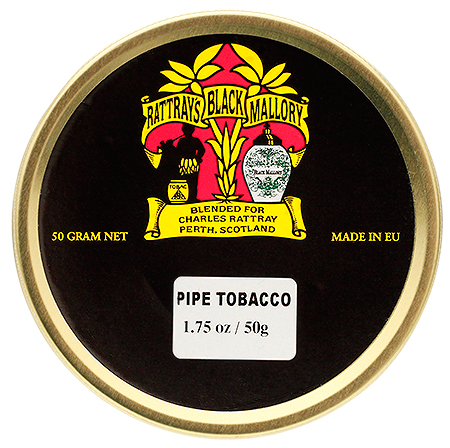 A nice light English mix from Rattray's. The Cavendish gives this hints of fruitiness that are well blended with the Orientals and Latakia. This could for sure be an all day smoke for an English lover. Despite being on the lighter side, this still gives off a wonderful woodsy smoke, and pairs perfectly with a good cup of tea.
5. Star of the East Flake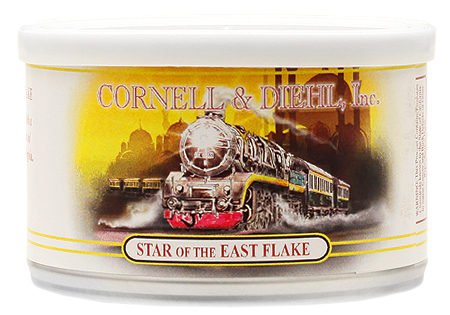 This is just an awesome Latakia forward blend. It has a strong, distinct smell that translates over to the flavor of the smoke. Though Latakia plays a major part, the Turkish and VAs have their roles, and careful smoking will bring them out. Again, much like Key Largo, I suggest not breaking up the flakes to get the fullest flavor. I find this smokes best packed full in a Meer with a large bowl. Try this on a cold morning with a cup of strong coffee to really get you going.
6. Kasimir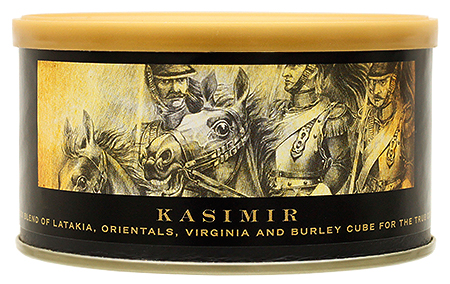 I was hesitant at first to try this blend. People have described this as an "English Aromatic" and I am not overly fond of Aromatics. However, the cool tin art and the desire to try something new lead me to sample some and I am glad that I did. This is a unique blend, featuring orientals similar to those in Bosphorus Cruise but paired with a rum like topping that help bring out nutty, almost chocolaty flavors from the burley. The Latakia plays in and out of the picture, giving a nice overall smokiness to the blend. If you are looking for something a little bit different, I highly suggest you give Kasimir a try.
7. Private Stock
I really enjoy the whole Captain Earle's series, but I think if I had to chose just one, I would pick Private Stock. This is a very strong, but smooth blend. At the start of the bowl you can pick out the VA's, Orientals, Cavendish and even a bit of Perique. As the smoke progresses, the Latakia becomes a bigger player. While it is true the other flavors become muted and harder to single out, instead of just taking over the blend, the Latakia instead marries the flavors together delivering a full and well rounded flavor. Like Star of the East this is one of my favorite smokes to pair with a good cup of coffee.
8. Plum Pudding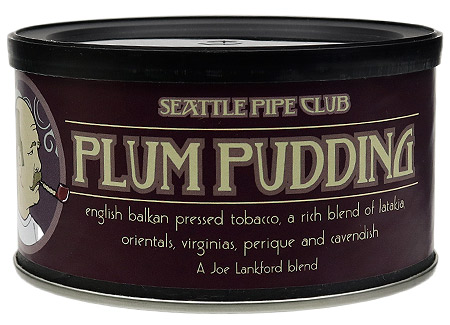 This Seattle Pipe Club creation has everything that first attracted me to English blends. On first opening, you are overwhelmed with a spicy, smoky, and salty aroma, and that is exactly what you will get when you light up. Few other blends this ambitious manage to create such a balanced harmony between the Latakia, Perique, Turkish, VA and Cavendish. Plum Pudding also has the extra rich creaminess achieved by Key Largo and the Captain Earle's blends that makes this an anytime smoke, despite being on the heavier side. However, I enjoy this most as an after dinner treat.


9. British Woods (Personal Reserve)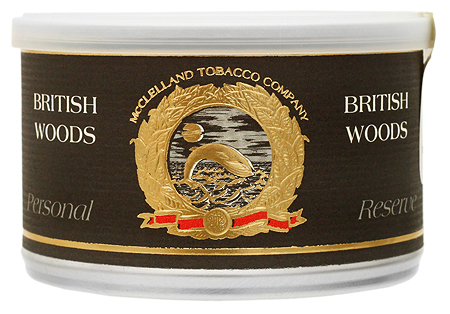 I am not a huge fan of the ketchup/vinegar like aroma found in many McClelland tobaccos, but in the case of British Woods its presence is much more muted, and even adds to the appeal. British Woods is almost sweet at first light, with the Orientals and Latakia just barely playing in the background. It is a very cool, slow burning smoke that is very easy to relax with. British Woods is the lightest, and least Latakia heavy blend in my rotation, so this is a great starting point for anyone a little leery of the dark, smokey goodness. If you can ever get your hands on an aged tin, this is very highly recommended.
10. No. 306 English Orient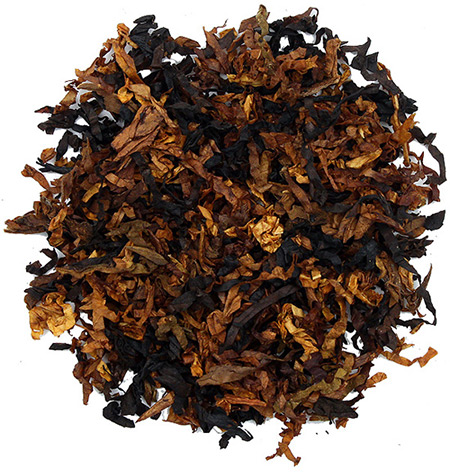 Truly one of the best bulk English blends you can find. This is a light to almost medium blend, with a lot of different things going on. The VAs, Cavendish, and Burley all make themselves present at different times, but the Latakia and spicy Turkish are always there in the background, making for a delicious smoke. If you want to give this blend a try, pick some up this month while all Newminster bulk is 20% off.
What about you all? Are there any winter favorites you'd recommend?
You may also enjoy: